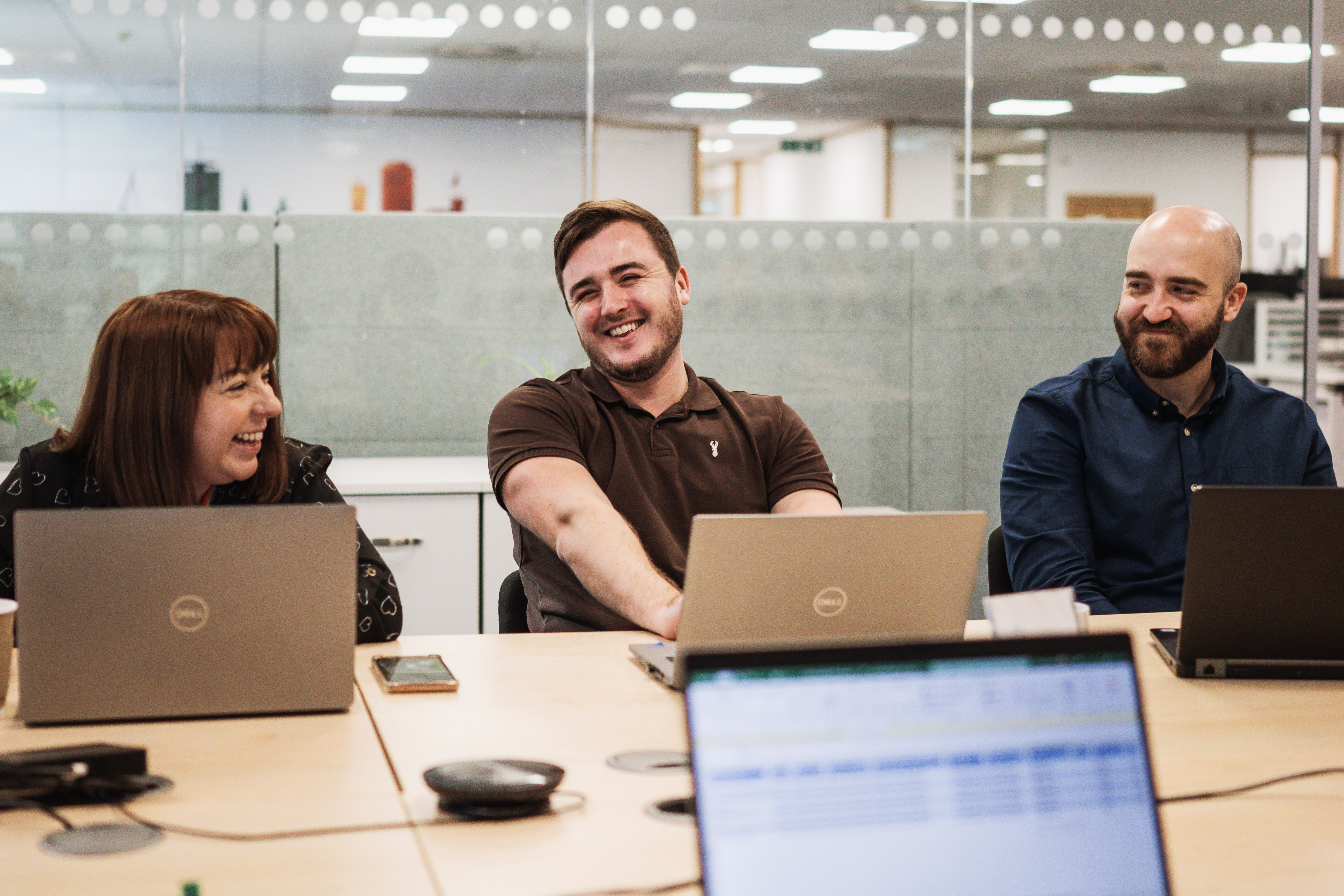 Creating Safer Workplaces for Everyone.

We want to create a better working world by building a global network of responsible buyers and suppliers. Alcumus SafeContractor takes the pain out of compliance for over 50,000 organisations globally, helping them protect their people, their operations, and the planet. We support our network of hiring clients, suppliers, and contractors by keeping them compliant with the standards that matter most, from health and safety and sustainability to ethical behaviour.

As a Health and Safety Auditor, you will be responsible for completing proportionate, risk based, desktop health and safety audits in accordance with our standards to support the SafeContractor accreditation process.


What that means day to day
What you'll need to be successful
Contacting our customers to support them compile all the relevant data to allow them to go through our desk-based assessments of health and safety management systems and core safety documentation.
Complete an audit on a customer's information to ensure our standard has been reached before issuing accreditation.
Provide clear feedback and support on non-conformances in order that the customer understands the key improvement areas with the aim of getting them accredited.
Providing health and safety advice and guidance to customers.
Providing excellent levels of customer service.
Working within a target-based environment, meet productivity and quality targets and KPIs.
To compile detailed reports regarding information provided by our customers / contractors.
As a Health & Safety Auditor at Alcumus, you'll need to have an in-depth knowledge of current health and safety legislation and industry best practice, you may have worked in health and safety before, or perhaps an industry such as construction that requires a vast amount of health and safety diligence..

You'll step into the role with existing health and safety or compliance related experience and will have demonstrable experience of working with customers and managing enquiries over the telephone and email.

You must have:
What you'll get in return
NEBOSH General Certificate (or equivalent)
Tech IOSH Membership
Alcumus has a hybrid workplace policy, where you will work from the office 3 days a week. We want you to be able to do your best work here. We emphasize providing many ways to support our team to do their best work and below are some of the perks and benefits we offer:



Personal Health & Wellbeing / Benefits


>🍼 Enhanced Parental Leave


>🌴Generous annual leave


>🏥 Healthcare Plan


>💟 Annual Giving Day – an extra day to give back to yourself or your community


>🚲 Cycle-to-work Scheme


Future Planning


>💰Pension scheme with employer contributions


>🧬 Life Assurance – 3X base salary


>💸 Rewards Program – access to discounts and cashback


>🏫 LinkedIn Learning License for upskilling & development


Interested but don't feel you meet all the requirements?


Our recruitment team assesses and reviews all applications against the role and business needs. We believe in people having transferable and soft skills and want you to know that we do consider where an individual might not meet all the criteria, but have the aptitude and capability, nonetheless. Our priority is to ensure we set people up for success. We will make a final call based on our determining whether we can offer the necessary support to upskill or provide the developmental support needed for you to get the best out of this opportunity with us!

Bring Your Whole Self to Work.


Alcumus is proudly an equal-opportunity employer. We are committed to ensuring that no candidate is discriminated against because of gender identity and expression, race, disability, ethnicity, sexual orientation, age, colour, region, creed, national origin, or sex. We are dedicated to growing a diverse team while continuing to create an inclusive environment where everyone feels safe and empowered to be themselves.

What you can expect if you apply:
An initial discovery call with the recruiter
A first stage interview via Microsoft Teams
Additional interview (likely face to face) with the stakeholders you'll be working with closely in the role
We're keen to ensure our hiring process allows you to be at your best, so if you need us to make any adjustments, please just let us know.
TAGS
Reporting To:

Technical Team Manager

Employment Type:

full_time