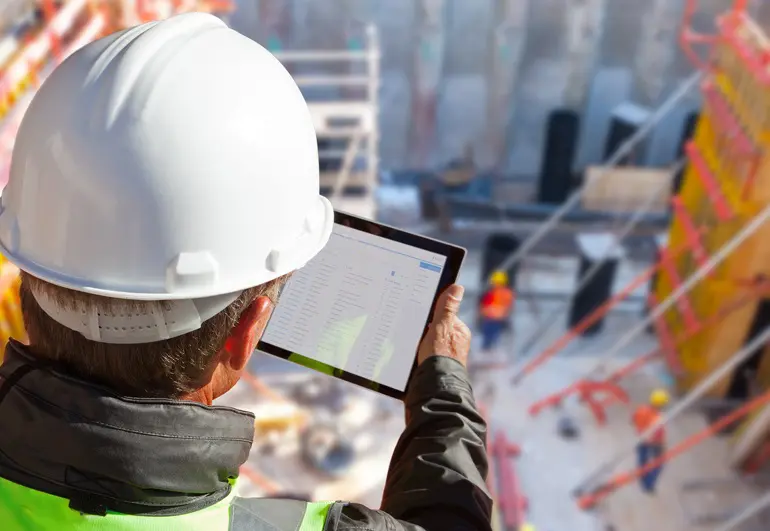 Alcumus Confirmed as a Key Player in Verdantix's Smart Innovators report for Contractor Safety Management Solutions
Alcumus is the only supplier with a full 'Comprehensive Functionality' score for contractor selection tools, monitoring and analytics to manage risks.
Written by: Alcumus
28th July
Independent research and advisory firm Verdantix has released its annual 'Smart Innovators: Contractor Safety Management Solutions' report, which provides an up-to-date analysis of the market.
The report, renowned for its expert research, provides insight to those responsible for the selection, implementation, and management of contractor safety management solutions. It is based on 14 software suppliers, including Alcumus and recent Alcumus acquisition Cognibox.
More organizations are realizing the importance of contractor management:
49% of EHS executives said they are prioritizing the improvement of contractor management over the next two years.
17% of decision-makers plan to increase investment in contractor management in 2022.
The published report highlights that contractor safety management solutions are evolving to overcome the challenges of the pandemic and improve contractor pre-qualification and visibility for safer outcomes.
Verdantix provides an analysis of functionality used to meet prequalification, onboarding and safety training, site access control and control of work. Cognibox has demonstrated 'Out-of-the-box' or 'Evidence of functionality' across all five categories:
Pre-qualification
On-site risk assessments
Job hazard analysis
Contractor selection tools
Monitoring and analytics to manage risks
According to Verdantix, "Alcumus offers prequalification for contractor management that allows firms not only to track and assess individual contractor status on Health and Safety accreditation, insurance, and work categories, but also to facilitate the onboarding, prequalification and ongoing management of contractors."
Cognibox, the recently acquired end-to-end solutions provider of contractor management, training, and employee compliance further complements Alcumus' capabilities. This is highlighted in the report which notes that Cognibox's mobile application offers "an on-site-accessible tool to manage relevant checks for both contractors and hiring clients."
Tom Brown from Verdantix commented:
"Cognibox's strong third-party employee management and training tools are set to add greater firepower to Alcumus's already high-performing offerings for contractor safety management"
Paul White, Chief Marketing Officer at Alcumus, said:
"We have delivered transparency, control and insight into supply chains for over 20 years and are committed to supporting our global clients to manage their ethical, financial and safety risks.
The recent acquisition of Cognibox is another step forward to deliver best-in-class services and technology across our key geographies. Verdantix have recognized that this strengthens the overall Alcumus Contractor Management portfolio, ensuring our hiring clients and members are delivered the best solutions available."
Find out how our technology, people and expertise gives organizations insight into the resilience of their contractor management